The Rewards of Investing in Virgin Hair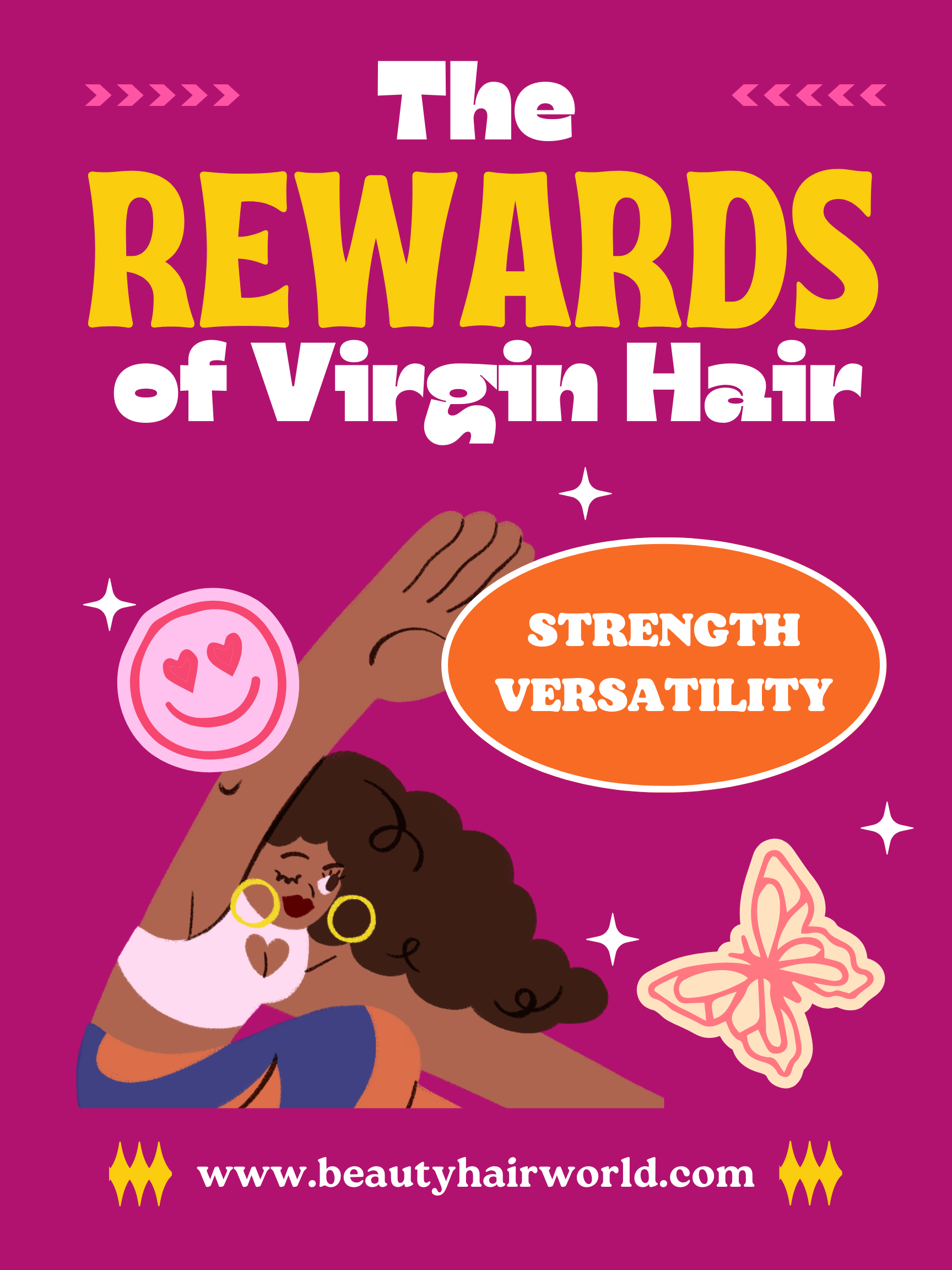 The multi-billion dollar hair industry has grown immensely in recent years, with women around the world embracing their ability to customize their look by choosing from various styles and textures of hair extensions. However, when considering which type of extension is best for you, it's important to understand why virgin hair is such a popular choice amongst consumers. Virgin human hair offers a range of unique benefits that make them stand out from other options on the market, allowing you to create beautiful looks that last without sacrificing health or quality. In this blog post, we will discuss all the reasons why we chose genuinely unprocessed virgin human hair as our preferred type of extension and how they can offer an unparalleled experience for your styling needs.
What is virgin hair?
Virgin hair means healthy hair, i.e. it has never been dyed, bleached, or styled with any other damaging chemical-based process. Since virgin hair is completely untouched by harmful chemicals, it is considered the healthiest type of hair, which makes it the best choice for hair extensions.
Brazilian Virgin hair
Brazilian hair is soft, thick, and durable. It's known for having medium luster and for holding tight curls well. This type of hair is not as prone to frizz compared to other types. You can achieve beautiful volume with Brazilian hair without needing lots of bundles.
What makes Brazilian hair so much better?
Brazilian hair is naturally thick, slightly wavy, and very strong. While Asian hair tends to be very straight and has a hard time being styled, Caucasian hair is generally weaker and doesn't hold a style for long. Brazilian hair, on the other hand, embodies the perfect mix of strength, versatility, and natural beauty.
Benefits of Choosing Brazilian Virgin Hair Extensions
By choosing 100% virgin hair, you are making a smart investment that will last you long-term, even with daily wear. The secret lies in the hair's health, as it is the most resilient and durable option available.
Moreover, the beauty of Brazilian Virgin hair is unparalleled, and you can expect your extensions to blend perfectly with your natural hair. Did you know each set of extensions is exclusively made from a young women donors' hair? This process ensures consistent texture and color throughout, making each strand unique and beautiful.
Imagine having effortlessly beautiful and versatile hair that you can style and color to your heart's desire. Brazilian extensions are the answer! Their unique texture and quality allow for easy styling and holding, which means less time spent getting ready and more time spent enjoying your fabulous hair.
It's important to note that not all Virgin hair is created equal - some are naturally heavier than others. With so many retailers in the market, it can be tricky to find the right source of hair. Safeguard yourself from mislabeled or purposefully misleading products by reading reviews, seeking advice from pros, and consulting with friends.
To sum up,
natural Brazilian Virgin Hair is the perfect choice for any luxury hair weave due to its long-lasting quality and durability.
We are delighted at Beautyhairworld to have created an exclusive collection of bundles that bring our customers 20% more fullness than ever before. With this new addition, our customers can look forward to feeling their most beautiful with long-lasting locks that complement every face shape.
Our ambition is always to make sure that each client walks away both glowing and satisfied, regardless of the hairstyle or aesthetic they seek. Now it's time for you to try out Beautyhairworld Brazilian virgin hair bundles - the 120 collection!
Trust us: once you experience the feeling of soft, beautiful and bold Brazilian virgin hair, you'll never go back! Get ready to fall in love with it now!